BLOOMING IN PARADISE
Artist Felice Limosani
12 June 2023 – 29 February 2024
Via della Scala, 16
Florence, Italy 50123
Blooming in Paradise, an experiential work of art by Felice Limosani, envelops the spaces of Officina Profumo-Farmaceutica di Santa Maria Novella with an atmosphere of great impact: visual, sound and olfactory impressions linger between perception, sensoriality and beauty.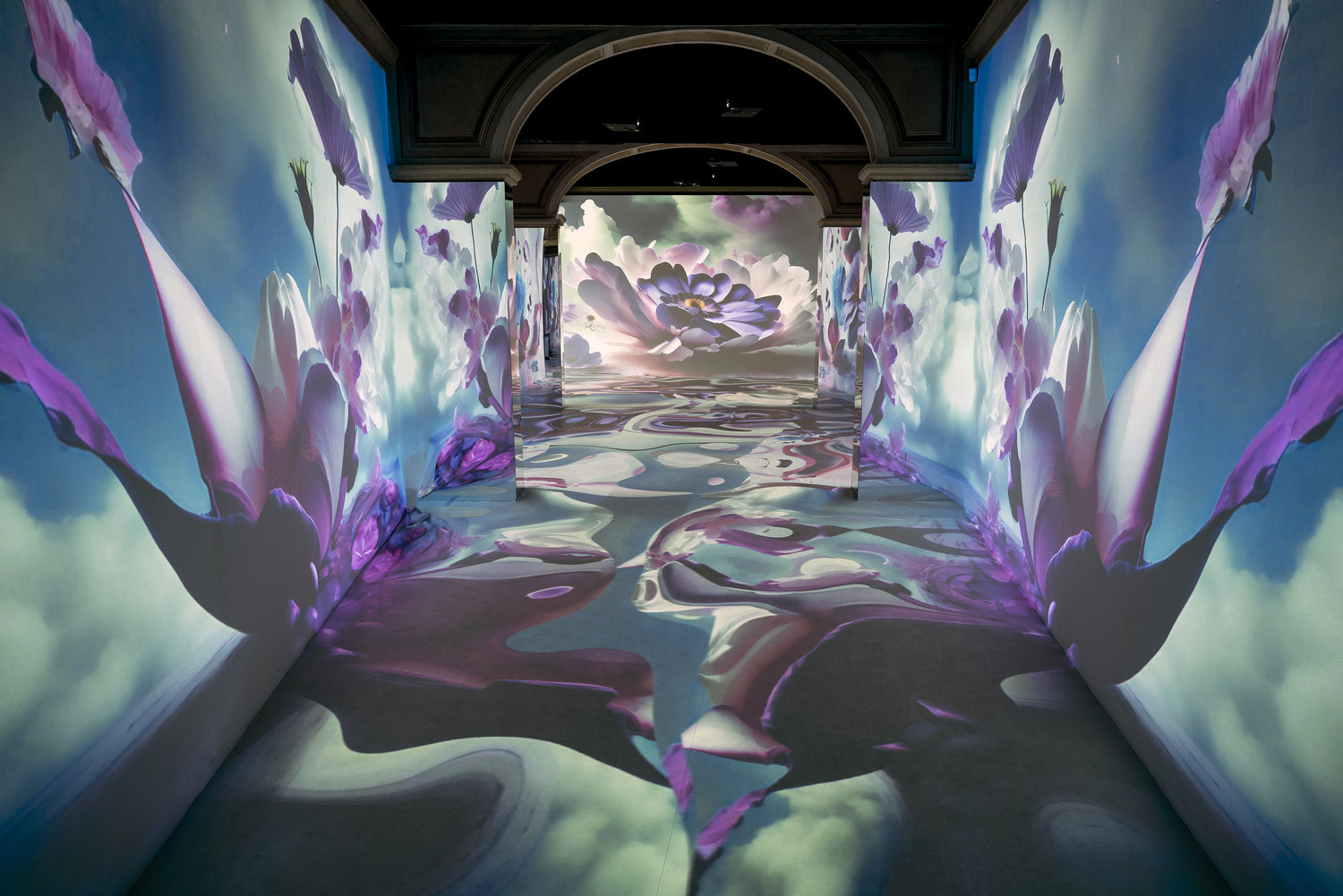 "Blooming in Paradise" is an installation conceived as a "heavenly" environment in constant bloom, meant to be experienced with all senses. 
The public will be completely immersed in the enchantment of the lights, paired with an evocative tailor made soundtrack and enlivened by a suspended fragrance. 
Share your experience with us: #BloominginParadise @santamarianovella1221