Muschio Oro
Regular price
Sale price
$100.00
Unit price
per
One of Officina Profumo-Farmaceutica di Santa Maria Novella's best-loved Eau de Cologne,

Muschio Oro

is a reinterpretation of the noble essences that have defined such a large part of the history of perfumery. A floral and musky olfactory construction recounts the refinement and kaleidoscopic world of the apothecary's very art.
Read more
Muschio Oro
Regular price
Sale price
$100.00
Unit price
per
Floral - Musky Oriental Notes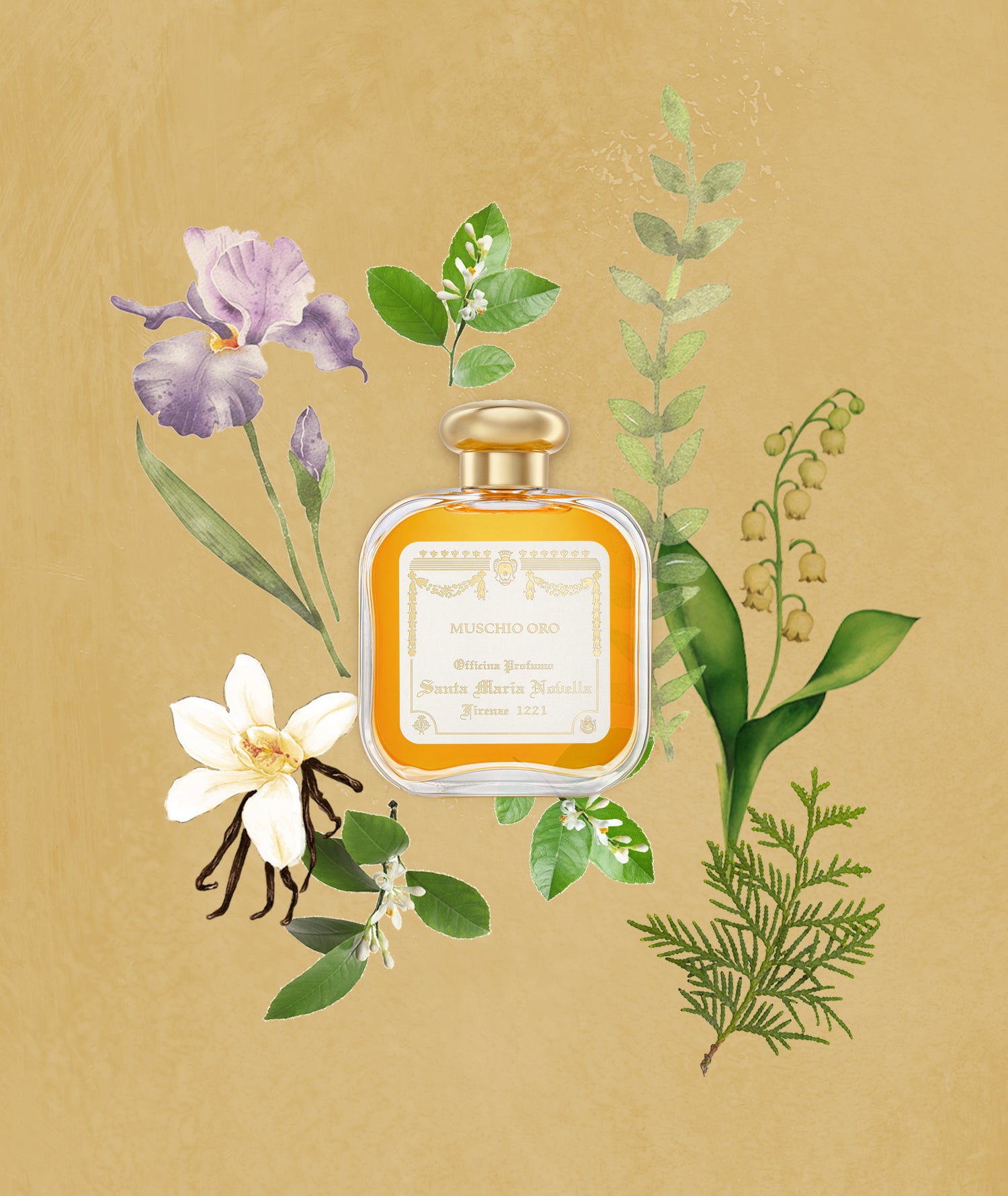 Love this scent
A couple of years ago, a friend bought me the men's travel kit and this soap part of the package. It's a wonderful scent and I get compliments on it all the time.
Best I've ever smelled
I bought this last year in Italy at the Florence SMN Profumeria, the best-smelling place in the world. The perfume specialist helped me find this immediately based off my brief but informed description of exactly what I needed. I've been using Chanel Noir for 15 years and it smelled like rubbing alcohol in comparison. I get constant compliments on it and I'm never going back, apart from trying other musky warm scents from SMN.
Muschio Oro
I encountered this delicious scent 20 years ago . I have never forgotten it and have never found anything even close to matching this fragrance. Today, I found the box from my original purchase and immediately went online to see it was still available. I have placed my order and will be anxiously awaiting to be reunited with memories of Florence and the heavenly smell.