Tabacco Toscano Fluid Body Cream
Regular price
Sale price
$75.00
Unit price
per
Tabacco Toscano: the mysterious and velvety fragrance of Officina Profumo-Farmaceutica di Santa Maria Novella. Our fluid cream is composed with a formula based on vegetable oils and butters, especially conceived to make the body skin pleasantly soft and perfumed.

Read more
Tabacco Toscano Fluid Body Cream
Regular price
Sale price
$75.00
Unit price
per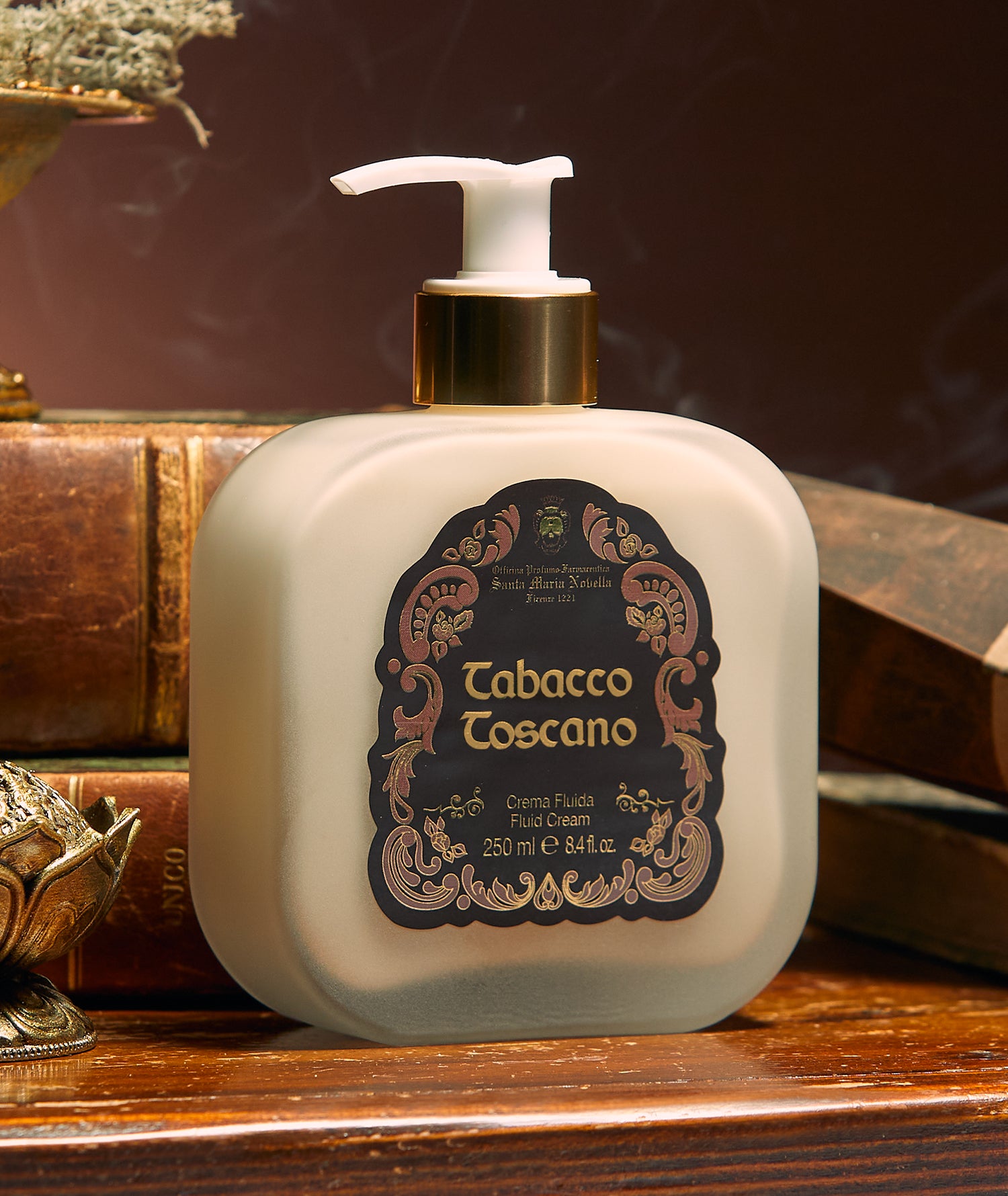 Routine

It can be applied both in the morning and in the evening on clean and dry skin: we recommend massaging with circular movements from bottom to top all over the body to maximise its effect and absorption.
new signature lotion
i've tried tabacco toscano eau de cologne and just bought the lotion and wow....this was such a great purchase! i find the scent of the lotion somehow lasts longer than the cologne and the lotion brings out such a beautiful subtlety that makes me prefer this to the cologne! this lotion is so perfect for layering with so many different kinds of perfumes, i personally love it with a cherry perfume i have and i would definitely purchase again!
Smooth, silky and moisturizing
I've always loved SMN products. Bought this product from the shop in Firenze and it is fabulous. It moisturizes without being heavy or oily and leaves a soft earthy scent.
Tabacco Toscano Fluid Body Cream
Beautiful scent
I love this product, and it ships quickly in lovely packaging. Highly recommend
Most beautiful scent!
Lovely scent for male or female. I'm enjoying the entire collection